Klarna are a Swedish payment service provider who take end-to-end responsibility for your payment. Klarna are the provider of Smoooth payments to more than 100,000 online stores. Over 60 million consumers worldwide have trusted Klarna to securely handle their payments.
What is 'Fix Now, Pay Later'?
The "Fix Now, Pay Later" scheme is a payment method set up by Klarna so you can slice the payment for your repair into three installments. The first installment will be taken once the repair is completed and you go to checkout in one of our stores, the second in 30 days and the last payment after 60 days of leaving our store.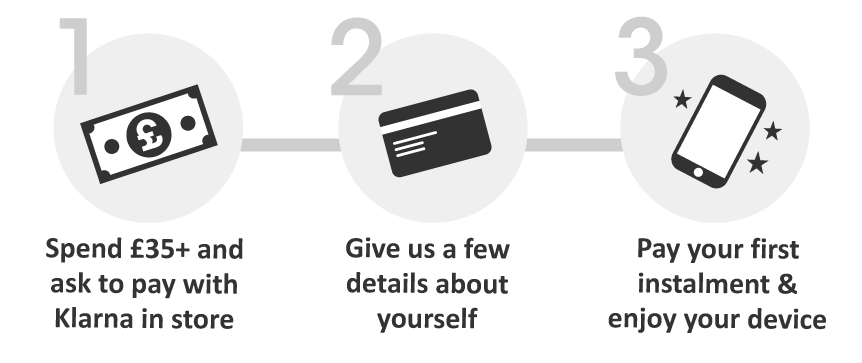 Klarna provides an express checkout experience. No interest or fees are applied to your repair payment, you will pay for the repair in 3 easy installments, the first installment is either emailed or messaged to you straight after your repair. No credit evaluation is needed to use Klarna to pay for your repair. 
Enjoy your device and pay later!

You are eligible to apply if you...